THE BOARD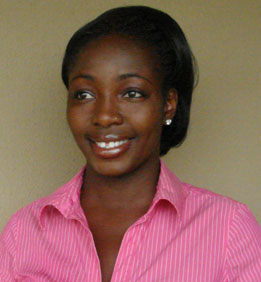 Dr. Uchenna Egwuonwu - President and Founder of The Complementary and Alternative Medicine Initiative with a Doctorate degree in Traditional Chinese Medicine fromPacific College of Oriental Medicine, SanDdiego California, USA. She is a lecturer in the Pharmacognosy Department with the Faculty of Pharmacy, University of Maiduguri, Borno State, Nigeria. Also a 2006 Recipient of the MAC HIV/AIDS Fund, supporting the use of Complementary and Alternative Medicine for HIV/AIDS patients at the University of California, San Diego's Owen Clinic.

Christina Mulligan - Treasurer with a Masters degree in International/Global Affairs, Columbia University's Graduate School of International Ms. Mulligan has worked for the United Nations in both Washington, DC and New York and has extensive experience in fund raising grant writing, special events planning and coordination, donor campaigns and Board development. She has been Development Director at the NY Asian Women's Center, Grants Manager at Columbia University.

Wade de Loe - Board Member and M.S.,L.Ac., studied liberal arts at Columbia University in New York under a HEOP Scholarship. Graduated with comprehensive training and a clinical Masters of Science in Acupuncture from Tri-State College of Acupuncture in 2007. Additional training in Qi Gong, Tai Chi, and herbs from Pacific College of Oriental Medicine and Texas College of Traditional Chinese Medicine. Currently maintains the CAMI-Newsworthy blog. Currently practices acupuncture in New York City.

Erin Hessel - Board Member and a Licensed Acupuncturist, Board Certified Herbalist, DONA Trained Labor Doula and the Clinic Director of the Berkley Center for Women's Health in Manhattan, New York. She has been involved with CAMI as a Board Member since its inception and is an advocate for the promotion of evidence-based research within the field of Chinese Medicine (TCM). Erin has spent time in many coutries around the globe studying local healing modalties and engaging others in the benefits of TCM. Acupuncture and herbs offer clincically effective medicine with minimal expense and can provide a sustainable healthcare model anywhere in the world. Erin is proud to be involved with CAMI in trying to make that dream a reality.

Murtala Ahmed a Chemical Engineer, with a Masters degree in Oil Field and Well Management from The Robert Gordon University Aberdeen, Scotland –UK in 2002. A lecturer with the Dept. of Chemical Engineering, University of Maiduguri, Borno State, Nigeria, has a special research area of interest in Renewable Energy and Sustainable Development and he is currently working on the Development of Dye Sensitized Solar Cells.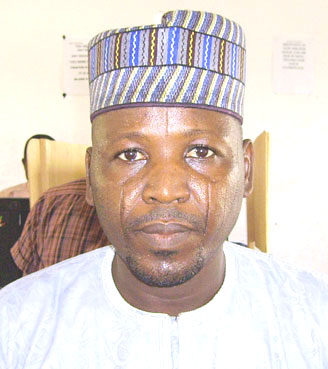 Kunduli Mustapha Lecturer in the Department of Electrical and Electronic Engineering, University of Maiduguri, Nigeria. He has participated in the installation of 150 solar vaccine refrigerators in Nigeria between 2002 and 2004, installed two 240 watt solar array at Faculty of Engineering, University of Maiduguri, four solar boreholes at various locations in Borno, Nigeria and project manager of the 477 solar vaccine refrigerator installed in Kebbi State.

Goke Oladokun has a Masters degree in Chemical Engineering from the University of Lagos, Nigeria with special interest in process modeling, control and integration. He lectures in the Department of Chemical Engineering, University of Maiduguri, Borno State, Nigeria and one of his current interest is on Nigeria silicon viability as a semi-conductor.

Dr Godlove is a lecturer in Biological Sciences in the University of Maiduguri and experienced in earth building. He grew up in a completely rural environment in Cameroon participating in community building activities using earth. He is an affiliate of the Community Technical College, COTEC, Bafut in Cameroon where students are taught how to use local materials especially earth and local industrial by-products in the construction of buildings.